Rand Paul: Democrat 'Class Warfare Wealth Tax Will Destroy Our Country'
BREAKING UPDATE: New Hampshire Senate Joins House – Passes SB43 to Mandate an Audit of Windham's Fradulent 2020 Election Results – Off to Governor to Sign!
UPDATE—   This is breaking news — via Ken Eyring at Granite Grok.
In a HUGE WIN for We, the People, and for New Hampshire election integrity, the NH Senate voted 24-0 just minutes ago to concur with the House amended version of SB43.  This Bill was championed by Senator Bob Giuda and will validate election integrity in our state by mandating a forensic audit on Windham's 11/3/20 general election ballots and voting machines as configured on November 3, 2020.

The forensic audit will determine the huge discrepancy between the election day results and subsequent recount of Windham's November 3, 2020 State Rep. race where a difference of 1,363 total votes from just 10,006 ballots was uncovered.
New Hampshire lawmakers were scheduled to vote on the Windham Amendment SB43 this week.
TRENDING: WOKE: United Airlines Says 50% of the Next 5,000 Pilots They Train Will be Black Women or People of Color
And now it has passed the New Hampshire House and Senate.
Via Granite Grok:
Why is SB43 Important?

Senate Bill SB43 mandates an audit of Windham's disturbing November 3, 2020 general election results that produced a massive discrepancy between the machine vote tally for the State Rep race on election day and a hand recount 9 days later. The recount showed a difference of 1,363 votes for the State Rep race being shifted with only 10,006 ballots were cast. That is a big discrepancy – and we need to know why!

Senator Bob Giuda spearheaded a herculean effort to push SB43 through the Senate with a 24-0 vote in February because the AG's office refused to perform an investigation into the disturbing results. The Bill was subsequently strengthened via a house amendment and passed by the House Election Law Committee 20-0. It will now be voted on by the full house tomorrow or Thursday.

The passage of SB43 into law is critical to ensure election integrity is verified not only in Windham, but across NH – because the same machines are used to count 85% of all votes in NH.
On Thursday morning we received word from GOP official Dave Strang that the bill passed through the New Hampshire House.
Hi Jim:
Just a quick FYI email. SB43, the NH bill that will compel the AG and Sec. of State to investigate the Windham voting anomaly, passed the House of Reps today by virtue of being on the consent calendar." This is where bills that are expected to pass without opposition go. Because this bill was modified by the House Election Law Committee. (where stronger language was inserted), it must be revoted on in the NH Senate. That could happen as early as tomorrow. I expect it will pass the Senate without opposition (no one in the NH Legislature has voted against this bill yet) and conceivably it could be on the Governor's desk as early as tomorrow evening. Feel free to do a follow up to your article on the website today with this info included.

Stay tuned,
Dave Strang
More from Dave — Once signed, the clock starts ticking. It requires the forensic audit of the machines and ballots
within 45 days of passage of the bill (signature by the Governor).
Five Big Tech Companies to Be Investigated for Censorship of Conservative Content: Indiana AG
Indiana Attorney General Todd Rokita said on Wednesday that he will be scrutinizing five big tech companies that might have potentially caused harm to Indiana consumers through "abusive, deceptive and/or unfair" practices.
The five companies to be scrutinized by Rokita are Amazon, Apple, Facebook, Google, and Twitter.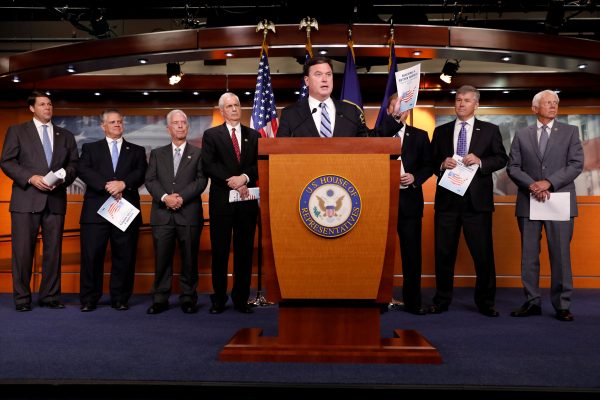 The attorney general is particularly looking into procedures that allegedly restrict consumers' access to specific content, referring to the deletion or obscuring of conservative posts.
"In a free society, few assets are more important to consumers than access to information and the opportunity to express political viewpoints in meaningful forums," Rokita said. "It is potentially harmful and unfair for these companies to manipulate content in ways they do not publicly discuss or that consumers do not fully understand."
The attorney general is also probing into allegations that attorney Vanita Gupta took actions that encouraged censorship of conservative voices by the relevant companies.
Gupta is President Joe Biden's nominee for associate U.S. attorney general. She was questioned in March by Republicans over her partisan record.
"Her Twitter feed has painted Republicans with a broad brush, describing our national convention last year as three nights of 'racism, xenophobia, and outrageous lies,'" Sen. Chuck Grassley (R-Iowa) said.
Rokita has previously been critical of censorship on social media. In February, he posted a Valentine's day card with President Trump's image with the words "You stole my heart like a 2020 election." Twitter initially reacted by blocking the ability of the post to be retweeted or get replies, as well as adding a tag on the post saying that false information could cause violence.
The Texas Senate passed a bill that forbids social media companies that have at least 100 million users per month to block, ban, demonetize, or discriminate against any of their users due to their political views.
Senate Bill 12, which is sponsored by Republican state Sen. Bryan Hughes, passed on April 1 and would apply to Twitter, YouTube, Facebook, and other platforms.
"I think we all have to acknowledge, these social media companies are the new town square," Hughes said.
"And a small group of people in San Francisco can't dictate free speech for the rest of us. It needs to be an open exchange of ideas, and Senate Bill 12 is going to get Texans back online."
He said that the bill is on its way to the state House and that it is expected to get a good consideration, adding that he hopes that the governor will sign it into law soon.
The measure would require companies to make their moderation policies known, publish reports about the content blocked out by the platform, and create an appeals process for the removed content.
China Is Asking the WHO to Hire Them to Build an International System to Maintain Flyer Data Regarding Vaccines for Cross Border Travel
Out of the kindness of their heart, China has volunteered to the World Health Organization (WHO) that they would be happy to build a system used worldwide to track travelers who have been vaccinated with the COVID-19 vaccine.
According to USAA News, China has offered to complete a system to track travelers who have received the COVID-19 vaccine:
China launched a new domestic travel policy allowing more freedom to people who have received the vaccine. Now, Beijing wants the WHO's approval to launch a global vaccine certification system for international travel because it can "help by sharing its experience with and provide technical support."

China believes it is "the most experienced country in using a health code system in the world."

TRENDING: Teen Girls Who Murdered Uber Eats Driver in DC Are Reportedly Getting Plea Deal

Speaking to Aljazeera, a spokesperson for the Chinese foreign ministry said that a system would "help promote world economic recovery and facilitate cross-border travel."

"In terms of technology, I believe that Chinese companies can build an international platform in just one week, but it is better that the WHO, rather than any country or regional organization, be the organizer to ensure the independence, fairness and data security of the platform," the Director General of Information Consumption Alliance, Xiang Ligang, told the Global Times, a state-run news outlet.

But the WHO is not welcoming the idea. Besides, very few countries would accept a system created by China – for several reasons, including the country's bad record with transparency and the fact that it is the country where the outbreak started.
Of course, this is a horrible idea.  Give the country that let loose this COVID-19 bioweapon information on all travelers worldwide and personal information on all of them.  No need for privacy or individual freedom in this scenario.  Also, would those who are outspoken against China be treated the same as those who aren't?
This is such a bad idea we wonder if Biden/Obama will go for it.
What could possibly go wrong?